Local piano students will perform in the National Piano-Playing Auditions of the National Guild of Piano Teachers, Teacher Division of the American College of Musicians, to be held at the Round Rock Audition Center in April 2021, and will strive for honors. The American College of Musics will evaluate the students' performances, based upon their presentation of baroque, classic, romantic, and modern works. Each student will perform in the presence of a professional adjudicator chosen by the National organization who will examine their repertoire. The Auditions in Round Rock for 2021 will be held on Saturday, Arpril 10 on line.
National Piano Guild: http://pianoguild.com/
The judge for the 2021 auditions will be Sherrye Coles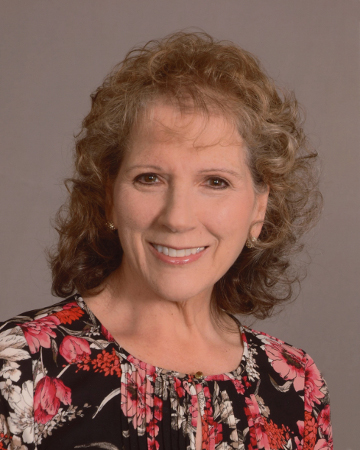 And her bio is at Bio
---
The Judge for the 2020 auditions was Eduardo Benavides. his profile is at:
Eduardo Benavides
---
The Judge for the 2017-2018 school year was Barbara Bend.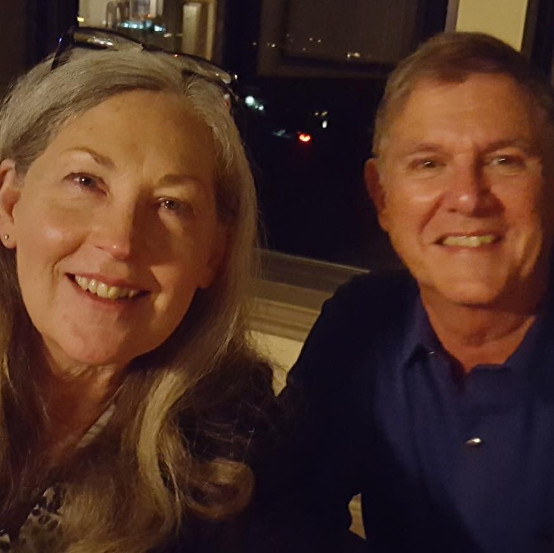 Barbara Bend has loved music all her life, having grown up in a music-nurturing home, church, and school environment. Her piano studies began under Lorine Schumann Groves, in the west Texas town of Lamesa. A lull in her piano training steered her to a different area of study for college, (BS in Science, University of Texas), but she continued to maintain quality musical experiences throughout those years. She began teaching on a small scale, by request, just after college; this eventually developed into a fairly full-time commitment alongside homeschooling her two children. Her first experience with Piano Guild auditions was in 1997; three years later, she became the Guild Chair for Marble Falls. Mrs. Bend founded a local nonprofit community fine arts school in 1999, serving as Executive Director for 16 years. Now semi-retired, her days are flexible enough to continue teaching, as well as to serve as accompanist for church and school choirs. From time to time, she leads pit orchestras for community musicals. She and her husband David will have been married 42 years in June; they enjoy their two grown children, a daughter-in-law, and one very creative granddaughter.
---
The Judge for the 2016-2017 school year was Stephen Burnaman His Biography is at: http://htu.edu/faculty-directory/dr-stephen-burnaman
---
The judge for the 2015-2016 school year was Margaret Faye Miller, NCTM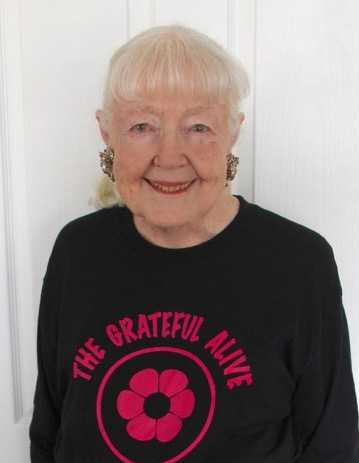 EDUCATION
Master of Arts Degree - University of Northern Colorado, Greeley, Colorado
Major: Elementary Education
Bachelor of Science Degree - Midland University, Fremont, Nebraska
Major: Music Education; Teaching minors: Psychology, English
Certification - Music Teachers National Association
Certification - Texas Music Teachers Association
Certification - Colorado State Music Teachers Association
American College of Musicians - Austin, Texas
National Guild of Piano teachers (judging 40 years)
Pueblo School for the Arts and Sciences - Pueblo, CO.
Pueblo Community College, National College - Pueblo, Colorado
Hooper, Nebraska Schools

MEMBERSHIPS
Austin District Music Teachers Association
East Texas Music Teachers Association - President
Pueblo, CO Music Teachers Association - President
Loveland, CO Music Teachers Association - Pres.
Kansas City Music Teachers Association
Kappa Delta Pi International Fraternity for Educators
Sun City, TX Follies Band - Percussion
Sun City, TX Actors Association
Not Past Eleven - Austin Big Band Jazz Orchestra
Tyler, TX Civic Theater Actors
East Texas Music Teachers Association - President
Sun Vista Chorale/choir and groups - Yuma, Arizona
Yuma, AZ Big Band - keyboard
University of Southern Colorado Percussion Ensemble
Pueblo, CO Symphony Orchestra - String Bass
European Concert Tours
Pueblo Chamber Orchestra - European Concert Tours
Pueblo Ballet Orchestra - Percussion and String Bass
Pueblo Colorado Jazz Fusion Orchestra
Pueblo Municipal Band - Percussion
Rainbow Strings Ensemble - European Concert Tours
Burgundy Dance Orchestra - Pueblo, CO - Piano
Touch of Class Ensemble - Pueblo, CO - piano
Entertainers Band - Pueblo, CO - Piano
Loveland CO Symphony Orchestra - Percussion
KansasCity University University Symphony Orchestra
String Bass and Percussion
DIRECTOR OF MUSIC AND CHOIRS
Director/Organist and/or Vocal and Bell Choir director:
Joyful Beginnings Lutheran Church - Tyler, TX
Woodland Hills Baptist Church - Tyler, TX
Our Saviour's Lutheran Church - Tyler, TX
King of Kings Lutheran Church - Pueblo, Colorado
Trinity Lutheran Church - Pueblo, Colorado
Calvary Baptist Church - Pueblo, Colorado
Gloria de Cristo Lutheran Church, Yuma, Arizona
Arizona Western College - Yuma, Arizona
St. Paul's Lutheran Church - Sugar City, Colorado
Trinity Lutheran Church - Loveland, Colorado
Blue Ridge Trinity Lutheran Church - Kansas City, MO
St. John's Lutheran Church - Wellington, Kansas
HONORS
TEACHER OF THE YEAR - East Texas Music Teachers
HALL OF FAME - National Guild of Piano Teachers
PUBLICATIONS
JUDGING IN SIOUX FALLS, SD.- Guild Notes Magazine
SANTA CLAUS VISITS PIANO RECITAL - Guild Notes
JUDGING - original poem - Guild Notes Magazine
MY GRANDMOTHER'S PURSE - Women of Colorado (book)
HOBBIES
Composing, computer, acting, ufology, dancing, swimming, reading
HISTORY
MEG has enjoyed all of her teaching in both music and academic subjects. She has taught piano, theory, improvisation, dictation, etc. for 65 years. She began teaching under the tutelage of her mother, when she was 16, and slowly grew into an independent teacher with students of her own. She has had large studios full of avid students wherever she has lived. She moved to Sun City to retire, but soon began skypeing far away former students. Will she ever really retire?
---
The judge for the 2014-2015 school year was Carlene Jasper.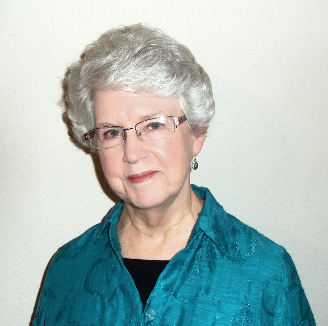 Carlene Jasper began piano study at the age of 5 in Alpine, Texas. After graduating from high school, she attended Sul Ross State University on a music scholarship to accompany the choir under the direction of Dr. Glenn Davis. While at Sul Ross, she studied piano under Dr. Paul Korvonan and Georgette Gettel and graduated with a Bachelor of Music degree. She completed requirements for her elementary education certification at Southwest Texas State University, San Marcos.
Mrs. Jasper's teaching experience includes having a private piano studio for seven years in Midland, Texas where she was an active member of the local piano teachers association. She taught public school music for 18 years in Killeen, Midland, Odessa, and Marble Falls. After upgrading her certification, she taught 5th grade language arts for nine years in Marble Falls. She then retired from public school teaching and joined the faculty at Faith Academy where she taught 6th grade language arts and social studies for four years. At that time she also began teaching private piano at Harmony School of Creative Arts in Marble Falls where she is currently teaching.
Mrs. Jasper was an active member of Texas Music Teachers Association and Texas Classroom Teachers Association. She has been a participating member of The National Guild of Piano Teachers since 2001. She has been an active member of her church and has served as pianist for many years.
---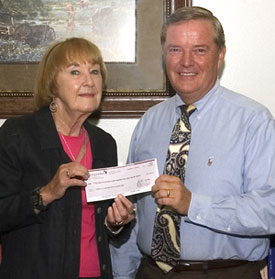 The judge for the 2013-2014 school year was Charlotte Tull. Charlotte Tull received her Bachelors and Masters degrees in music from University of North Texas. She was a student of Silvio Scionti and Stefan Bardas. Later she did post-graduate work with Leon Fleischer at Peabody Conservatory in Baltimore. She has taught both in a private studio and as a professor of music and related studies at Sam Houston State University in Huntsville, Texas. She has been an adjudicator for the American College of Musicians for many years and has worked in that capacity in many large centers in the United States as well as Taiwan. She has also had a career as a piano soloist and chamber music performer.
---
The judge for the 2012-2013 school year was Patricia Griggs-Burnham, and her biography is at http://concordia.edu/page.cfm?page_ID=1738
---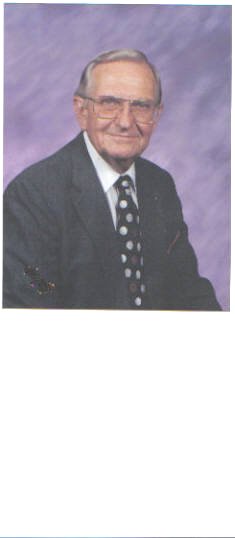 The adjudicator for the Round Rock Center in 2012 was
Dr. Robert A. Steinbauer,
Professor Emeritus, Kansas State University,
Bachelor of Music and Master of Music, University of Michigan
Doctor of Music, Indiana University
Staff Appointments, Michigan and Indiana Universities
Chair, Music Department, South Carolina School of the Deaf and Blind
Head, Keyboard Departments, Drury University, Wichita State University
and the University of Nevada, Las Vegas
Head, Music Department, Kansas State University,
and Assistant to the Dean for Visual and Performing Arts
Adjunct Professor of Music at Edison College (Ft. Myers, Florida) and
current, University of Mary Hardin Baylor (Belton, Texas)
Adjudicator for the American College of Musicians for 45 years.